2013 // Istambul
With Derya Demir, of the Galeri Non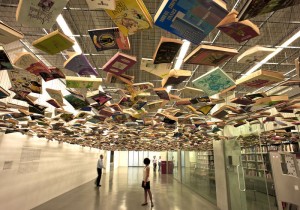 Programme: the discovery of many galleries (like the Galerie Non, Rampa Istanbul, Rodeo Gallery, Galeri Mana, Galeri Nev Istanbul), but also private collections, alternative venues and important institutions (Salt Online, Arter, Collector's Space, Masumiyet Muzesi, Istanbul Modern, Nesrine Esirtgen Collection…).
2012 // Brussels, Antwerp and Gent
With Sonia Demience and Alberto Garcia del Castillo,of the collective Komplot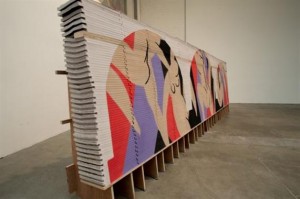 Brussels
Hall Horta at Bozar, Cap d'argent, Galerie Xavier Hufkens, Galerie Almine Rech, Galerie Meessen Declercq, Galerie Elaine Levy, Galerie Rodolphe Janssen & Sorry We Are Closed, La Loge, Galerie Baronian-Francey, Charles Riva Collection, Galerie Barbara Gladstone, Argos, Galerie Wolf Vostell, Galerie Dépendance, AliceDay, Vidal Cuglietta, Greta Meert, Motive, Elisa Platteau, Van der Mieden, Collection Vanhaerents, Mot International, Komplot, Fondation A Stichting, Collection Eric Fabre
Gent
Opening of HISK, exhibition by Nicolaus Schafhausen SMAK, KIOSK
Antwerp
MuHKA, Galerie Micheline Sczwajcer, Objectif Exhibitions
2011 // Zurich
With Stefan Wagner, art critic and independent curator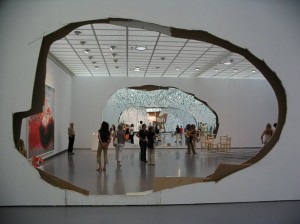 Motto Zurich Store, Corner College, Lehni-Trueb, Les Complices, Volkshaus Art, Jean-Claude Freymond-Guth Fine Arts, Galerie Francesca Pia, Galerie Peter Kilchmann, Promenade in the West district of Zurich, Workshop tour in Leimbach : Sarah Kueng / Lovis Caputo, Raphael Hefti, Karma International, Kunsthalle Zürich, Collection Bosshard, Cabaret Voltaire, Promenade in old Zurich, Kunsthaus Zürich, Kronenhalle Zürich in the Chagall salon, Helmhaus Zürich  
2011 // Bordeaux
A day to discover Bordeaux from another point of view, with Thomas Bernard of the Galerie Cortex Athletico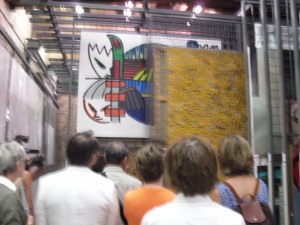 Tour of the CAPC's art storage, Galerie Cortex Athletico, Galerie Eponyme, Galerie Ilka Bree, lunch at the restaurant L'Arc-en-ciel, fabrique POLA, Galerie Arrêt sur l'Image, FRAC Aquitaine 
The day ended with a performance by the artist Gaétan Robillard and the pianist Yvan Ilic entitled "Concert for an image"  
2011 // Paris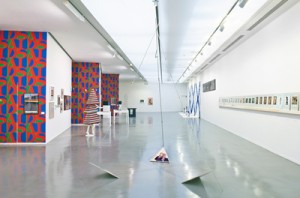 Meeting with the artist Thomas Hirschhorn in his studio, Lunch at the  Palais de Tokyo, Guided tour of the exhibition « Haute Culture : General Idea » at the Musée d'art moderne  – first survey devoted to the Canadian collective, General Idea, the exhibition proposes, through a corpus of almost 300 works, a global and dynamic vision of their work, with the shadow of Miss General Idea, fictitious character that was at once muse, object, image and concept. Visit of the Marais galleries: Martine Aboucaya, Chantal Crousel, Nelson Freeman, Yvon Lambert, Almine Rech
2010 // Berlin
With Aurélie Voltz, independent curator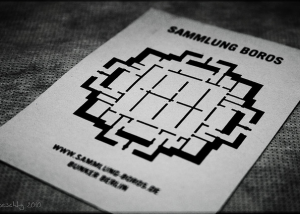 In a city 8 times the size of Paris with more than a million habitants more, the space is there, to live but also to create! That is why the artists love the German capital that has become in ten years a hub for contemporary art. The programme proposes four days rich in discoveries, from must-sees to the more unusual.
From the collection of Christian Boros to that of Erika Hauffmann, via the Sammlung Haubrok, discovery of 3 attitudes and manners of conceiving a collection, in a bunker, private appartments or a space with an East German feel. Without forgetting Friedrich Christian Flick's gigantic collection presented the contemporary art museum Hamburger Bahnhof. The same museum will also welcome an important personal exhibition by Carsten Höller. Discovering an artist's studio, seeing project spaces that are part of Berlin's vitality and watching a performance in the Salon Populaire, new venue with a rich programme, everything is here to favour the new!
A big circuit around Berlin's different districts will show the recent movement of important galleries towards the West with, of course, the visit of young galleries, that flourish every year. An evening of openings will allow you to see the nocturnal ambiance of the city. Art and the life that goes with it: a diner at the top of the Reichstag with an unforgettable panorama and a dinner at HBC, an old Hungarian cultural centre converted into a project space to be experienced at night, in a sixties concrete atmosphere with a view on Alexanderplatz. And of course, tasting kölsch, the famous beet from Cologne in the unmissable bar 3, the artists' bar. The next day, finally discovering the secrets of German cooking and, for some souvenirs an exclusive shopping in Mitte, with some addresses for young Berlin-based designers, the best of Scandinavian design, the exceptional vintage clothing shops without forgetting the good bookshops where you may find the catalogue you have been looking for for so long…
 
2009 // Lisbon
With Rita Fabiana, independent curator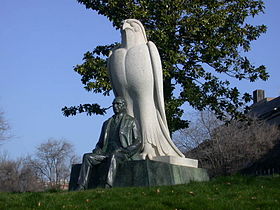 Discovery of the Modern Art Centre of the Gulbenkian Foundation, the Culturgest, the Belem Cultural Centre, but also independent spaces and structures like Zé-dos-Bois and the Plataforma Revolver, as well as the galleries Vera Cortês, Lisboa 20, Caroline Pagès, Filomena Soares and Cristina Guerra.  
2008 // Turin

Opening of the contemporary art fair Artissima, Fondazione Sandretto Re Rebaudengo, Turin Triennial, Casa Mollino, Castello di Rivoli, Fondazione Merz, Collezione La Gaia, nocturnal visit of Turin's galleries (Franco Noero, Franco Soffiantino, Sonia Rosso…), Museum of Egyptian art, Pinacoteca Agnelli…  
2004 // London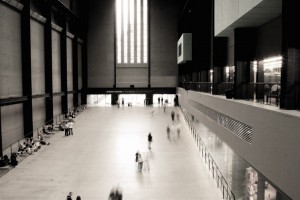 Frieze Art Fair, Tate Modern, Hayward Gallery, Serpentine Gallery, Tate Britain, Gagosian Britannia,  Victoria Miro, Penny Govett's Tea, White Cube, Artists' studios: Tracey Emin, Don Brown, Brad Lahore, Whitechapel Gallery,  galleries Tim Taylor, Marcel Dzama, Haunch of Venison , THos, Joshua Cooper…  
2003 // Venice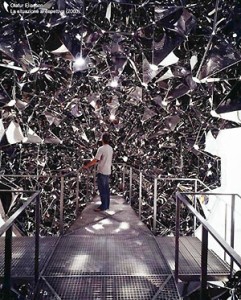 Muséo Correr, San Gregoire des Armenians, Luxemburg Pavilion, The Biennial – Arsenal (tour with Patricia Falguières), Exposition –Utopia Station (tour with Molly Nesbitt, curator), Collection Attilo Godognato…