2014 // Support of Dan Finsel's and Carter Mull's exhibition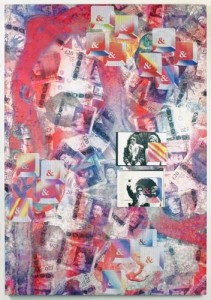 Carter Mull puts the visitors face to a dense installation combining paintings, luminous sculptures hanging from the ceiling, a video, a mural drawing 7 metres long and hundreds of pages laid on the floor. Strong couleurs, logos, typefaces and screen shots of online shops for hipsters make up the meticulous pictural matter of the artist, through which he questions the status and the production of consumer goods and art.
More information here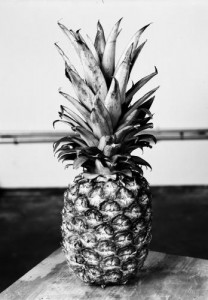 First personal exhibition in Europe for the American artist Dan Finsel (born in 1982, lives in Los Angeles), Becoming Her, for Him, for Her: Becoming Him, for Her, for She (Becoming Me, for Me, for Me.) lays the radical base for an intense visual and psychological universe that explores in a corrosive and emotional manner family mythologies and frenetic multiple personality troubles in today's Los Angeles.
More information here
 
2013 // Support of the Markus Schinwald exhibition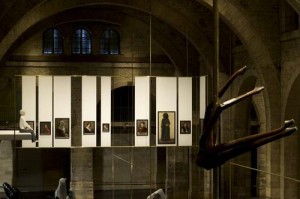 The CAPC's nave is plunged in darkness. A gigantic brass tubular structure straddles the space. Painted skies and retouched portraits hanging on wires are being as if launched into the void. The walls are covered with Brinjal. Tumblers play chess and children's puppets bang the metal tips of their shoes on the floor. A spiral Eiffel stairway links the floor and the ceiling, 45 feet high. Large hangings hide the architecture, a double mirror projection of the film Orient spins in a loop and looks at itself from a huge triangular bench which cuts the nave in four. A false ceiling with holes in it lets through a purplish light, while a figure on a suspended diving board vibrates with the variations of light. Welcome inside Markus Schinwald's mechanical theatre. A space made to measure for the CAPC's nave, which gropes as much as it traps.
The Friends of the CAPC support this important exhibition.
More information on the exhibition here
2013 // Support of the Orientation Table cycle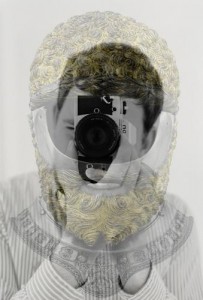 The orientation tables are exhibition of young artists over a three-year cycle.
They give an idea of what is currently happening in the artistic field.
The Friends of the CAPC support this cycle all throughout 2013.
Past exhibitions in
Raphael Hefti "Nature More"
Philip Newcombe "Pollen"
David Lieske "Platitude Normale"
Pauline Boudry et Renate Lorenz "Aftershow"