Thursday 28 June 2012 – 7 pm –  CAPC auditorium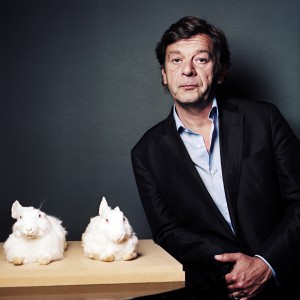 With a degree in political sciences, Antoine de Galbert (born in 1955) worked in business management, before opening, for a dozen years, a contemporary art gallery in Grenoble. In parallel, he starts an art collection that becomes more and more important for him. In 2000, he chooses to open a Foundation to give a permanent and public dimension to his commitment to contemporary creation.
The maison rouge, Fondation Antoine de Galbert
Created by a private person, Antoine de Galbert, an art amateur committed to the French art scene, the maison rouge is a foundation recognised of public use.
Its goal is to promote the different forms of contemporary creation through the presentation of temporary exhibitions. Putting at the disposal of artists more than 1000 m2 of exhibition space, the maison rouge invites independent curators to explore the diversity of current artistic research, often via large private international collections. The foundation wishes, thanks to the art experiences that it provokes and proposes, to give priority to the multiplicity of practices and approaches.
les amis de la maison rouge accompany Antoine de Galbert's project and bring him their support. They participate in the thought process and debates on private collections, proposing activities on exhibitions and participating in the influence of the maison rouge on the public in France and abroad.