2013 // Support to the cycle of conferences thought up by François Cusset
Thinking… To see
What the critic tells us today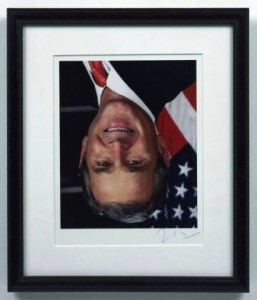 François Cusset invites 8 major intellectuals to speak at the CAPC. Eight conference-events, to experiment directly with the power of evocation, elucidation and revelation linked to contemporary critical thought. Eight thinkers, to sse the world differently whilst renewing with the etymology of the word "theory", the theorein, that was used by the Greeks to qualify the aptitude et see what is to come, what is new. Eight voices to rethink utopia, emotion, resemblance, sex, debt, the body, the brain and politics in a new light.
Professor at the University Paris Ouest Nanterre, former director of the Bureau du Livre Français at New York, radio and newspaper columnist, François Cusset is the author of several essays of reference, such as French Theory and The Decade (La Découverte, 2003 and 2006). As well as a first novel, published in the Autumn of 2012 with P.O.L. editions: A l'abri du déclin du monde.
Memory and utopia at the turn of the 21st century
17.04.2013 – 19:00
FRANCOIS NOUDELMANN
Family resemblance : a philosophical and aesthetic secession
5.06.2013 – 19:00
Seeing the genre / seeing the sex
16.10.2013 – 19:00
The economy of infinite debt
20.11.2013 – 19:00
Vulnerability and resistance: towards a new political body
4.12.2013 – 19:00
2011 // Support to the cycle of conferences on the Traffic exhibition
Proposed by Nicolas Bourriaud, the exhibition Traffic was shown at the CAPC from January to March 1996. At a time when "relational aesthetics" was finding its theoretical reasoning, the exhibition became a live expression of it.
Fifteen years later, the CAPC looks back on this event and proposed to build an archive a posteriori of the event, retracing the History of the exhibition through speech. All throughout the year different personnalities will be invited to speak about what they have seen and done in Traffic. 
 
2009 // Support to the cultural program "Les Promesses de l'Ecran"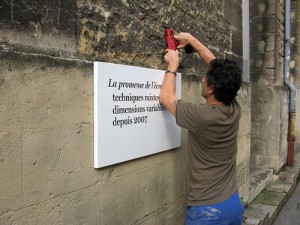 La Promesse de l'écran is a retractable screening device proposed by Pierre Leguillon since 2007. The events are devoted to peripheral aspects of cinema: credits, poster, recurring motif, etc., or propose to look at the screen through another medium: poetry, painting, drawing…
 
2004 // Organisation of the Entrepôts Electro
The "Entrepôts Electro" created a musical event in Bordeaux on 18 and 19 June 2004, from 10pm to 2am.
In the Warehouse of the CAPC contemporary art museum, GRAND BUFFET, KID KOALA, JEANS TEAM, DMX KREW performed for two evening of exceptional concerts. A new concept that combines in this major venue, contemporary art and performances of DJs and video artists, organised by the Laboratoire of the Friends of the CAPC.