Invitation of the Friends of the CAPC…
Conference by Giuliana Setari-Carusi
7 p.m. –
CAPC
auditorium
For the last ten years, the Friends of the CAPC association has accompanied the contemporary art musuem throughout its actions and initiatives. With this series of conferences devoted to art collectors with a truly civic action, the Friends of the CAPC propose encounters with atypical people, whose commitment to the arts goes well beyond their collection.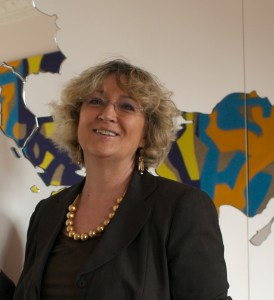 With a degree from the Collège d'Europe in Bruges and a Masters in High European Studies, Giuliana Setari Carusi has been building with her husband Tommaso over the last thirty years an important art collection known worldwide. In 2001, she founded the Dena Foundation for Contemporary Art, registered in New York as a non-profit organisation, promoting the knowledge of European art through private sponsored actions.
With her foundation and her Residencies Program for artists and curators at the Centre International des Récollets in Paris, as well as with the Omi International Arts Center in New York, she has been encouraging mobility for up-and-coming artists. She also created the Dena Foundation Art Award, that rewards young artists with artworks in public space. Recently, the exhibition Beyond the Dust – Artists' Documents Today brought 12 French, Italian and Dutch artists together, in three prestigious venues : Middelburg, Milan and Paris.
Giuliana Setari is president of Cittadellarte Fondazione Pistoletto since 1998, year of its creation, and a member of many associations of benefactors supporting cultural institutions. She is also an editorial consultant for the magazine Janus.
To join the Friends of the CAPC, click here