2014 // Visit backstage of the TnBA and meeting with the actors of Cyrano de Bergerac, after the show

Texts Edmond Rostand
Adaptation and direction Dominique Pitoiset
Last year, Dominique Pitoiset signed the foreword of the brochure with a loud "No, thank you!" taken from Cyrano who he had, he says, met. The lines showed all the admiration he had for the work of Edmond Rostand. It will therefore not come as a surprise that he directed the masterpiece. To personify the poet with a long nose, Dominique Pitoiset calls upon the formidable Philippe Torreton.
Evening in collaboration with the TnBA
Tour of the TnBA followed by a cocktail and a meeting with the actors after the show 
2012 // Dinner at Nanashi for the inauguration of the Markus Schinwald exhibition at the Palais de Tokyo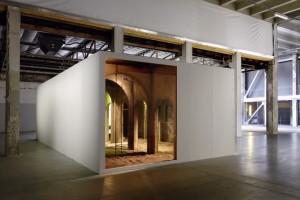 On the occasion of the opening of the exhibition Overture at the Palais de Tokyo, that prefigured the Mechanical Theatre thought up by Markus Schinwald for the nave of the CAPC
Food: Kaorie, Nanashi
Contorsionists: Sandrine, Séverine, Caroline
Music: DJ Clara 3000
2011 // Meeting with the artist Philippe Decrauzat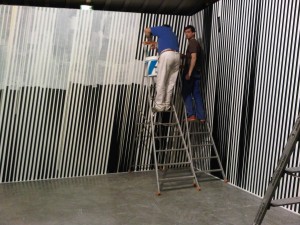 The Friends of the CAPC were able to have lunch with Philippe Decrauzat on his trip to Bordeaux to finalise the purchase of the work Mirrors that became part of the CAPC's collection following its donation.
 
2010 // Promesses du Comptoir

2010 // Charity Brunch, with Jim Shaw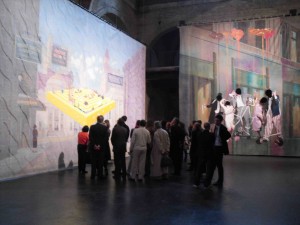 In order to continue raising funds to support the cultural and educational activities of the CAPC contemporary art museum of Bordeaux, the FRIENDS OF THE CAPC invited their Friends to come to the Charity Brunch that they organised in the museum's atrium.
> private tour of the exhibition devoted to the American artist Jim Shaw. Tour carried out by Jim Shaw and Charlotte Laubard, director of the CAPC and exhibition curator
> Charity Brunch, with Jim Shaw and Charlotte Laubard, accompanied by wine tasting of grands crus generously given by the members of the association: 
Château Camensac 2003
Château Cantelys 2006 blanc
Château Chasse Spleen 2002
Château Haut Bailly 1999
Château Lynch Bages 2001
Château Smith Haut Lafitte 2003
Château Smith Haut Lafitte 2007 blanc
Domaine de Chevalier 2002